Where is the Brooklyn Industrial Precinct?
The precinct is located in Brooklyn in the western suburbs of Melbourne, Victoria, less than 10 km from Melbourne's central business district. The precinct is triangular shaped and is bordered by Kororoit Creek, Geelong and Somerville Roads.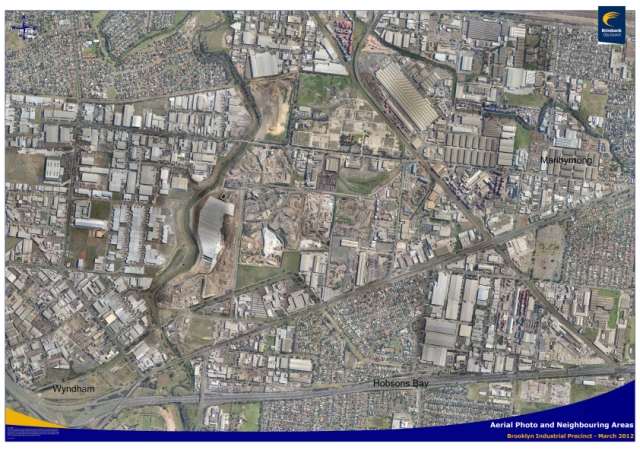 Within the precinct there are more than 60 industries, including quarrying, former landfill, abattoirs, material recycling, tallow producers, container storage as well as numerous small businesses from light industrial to retail and manufacturing.
The precinct is under the management of Brimbank City Council. Hobsons Bay, Wyndham and Maribyrnong City Councils border the Brooklyn Industrial Precinct with some industries falling within their boundaries.
Brooklyn Industrial Precinct Improvement Program
EPA, local government, the industries and residents of the Brooklyn area are working together to:
Identify opportunities for improving the environmental performance of industries;
Provide better information and education to industry and residents; and
Actively address issues where environmental standards or requirements aren't met
The project is highly complex, with a long history of mixed land use, industry catching up to environmental standards and intermittent pollution that can be difficult to trace and quantify.