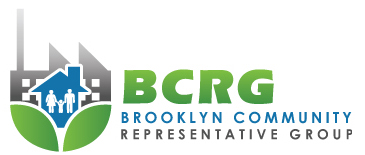 Want to keep up with what's happening in Brooklyn??


Contact Andrea at eo.bcrg@gmail.com or phone 0427 338 482.
The database is tightly controlled to protect individuals' contact details, and is used solely for the purposes of disseminating relevant information.
2017 Updates
BCRG Update 26_2017, BCRG meeting notes and Snapshot, EPA_the year of change
BCRG Update 25_2017, draft BCRG meeting notes, EPA updates_community benefits & 5year strategy
BCRG Update 24_2017, Management and storage of combustible recyclable and waste materials
BCRG Update 23_2017, New Taskforce for Resource Recovery Sites
BCRG Update 22_2017, EPA fines tyre company, Tips for reporting odour
BCRG Update 21_2017, Public hearings Env Effects Westgate tunnel, Consultation Statewide Waste SWRRIP
BCRG Update 20_2017, BCRG Forum this Wednesday Aug 16, 4Corners Waste Program
BCRG Update 19_2017, Agenda BCRG Forum Aug 16
BCRG Update 18_2017, BCRG Forum Aug 16, State helping councils deliver
BCRG Update 17_2017, More fines for Footscray tyre business, Nat Tree Day Jul 30, BCRG Forum Aug 16
BCRG Update 16_2017, Change of date BCRG Forum Aug 16, Scheduled premises regulations
BCRG Update 15_2017, EPA fines, West Gate Tunnel ventilation
BCRG Update 14_2017, EPA fines Sunshine Company, Sustainability awards
BCRG Update 13_2017, EPA welcomes Victorian State budget
BCRG Update 12_2017, EPA Reform community consultation next week
BCRG Update 11_2017, EPA news_Drone technology, Sunshine wetland contamination, Werribee landfill
BCRG Update 10_2017, West Footscray company fined for illegal tyre stockpile storage
BCRG Update 09_2017, RESENDOpen House Report, EPA fines tyre co, Sunshine Groupe update
BCRG Update 08_2017, Open Day_Drop in and EPA tours this Wednesday
BCRG Update 07_2017, EPA fines tyre storage
BCRG Update 06_2017, Australian Tallow Site Upgrades
BCRG Update 05_2017, Odour and waste enforcement, Community action
BCRG Update 04_2017, Sale of closed landfill sites, EPA updates
BCRG Update 03_2017, Sale of closed landfill sites
BCRG Update 02_2017, Final Nov meeting notes and snapshot
BCRG Update 01_2017, Govt response to EPA Independent Inquiry, meeting notes comments due Jan 20
2016 Updates click here
2015  Updates click here
2014 Updates click here
2013 Updates click here
2012 Updates click here
2011 Updates  click here

As always, the contents of these updates and any attachments are forwarded for information purposes. They do not necessarily reflect the views of BCRG, including the Convenor, Executive Officer or its membership. BCRG is not aligned with (or influenced by) any political entity or any one organisation. It exists for the purpose of facilitating community, industry, local government and EPA to work together to ensure that public concerns and aspirations regarding odour, noise and dust in the general Brooklyn area are consistently understood and considered. That being said, real engagement necessitates dissemination of a range of ideas, opinions and views in order to enable informed participation from a broad base.
This page is edited by the Executive Officer of the Brooklyn Community Reference Group.